PortechFMS is a strategic solution for Lowri Beck and will remain at the core of our future mobile workforce strategies as we continue to grow. It has consistently proven to best fit our needs and integrates easily with our home-grown databases.
Chris Walker - Operations Director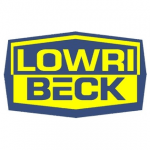 Portech did a fantastic job with a second to none service. The guys are approachable and adapt to change, ensuring complete customer satisfaction. Portech are good partners to have on board.
Simon Watts - Senior Retail Manager
I've worked with Portech for over 12yrs. They devised our stock take system and it has made things so much easier. The service care they offer is outstanding. They're very realistic, simple yet very effective!
Karen Roberts - Retail Risk Manager
Thanks to Portech, we stopped using spreadsheets and relying on faxes etc. They have understood our problems and have always provided us with solutions that work.
David Hartley - Joint Managing Director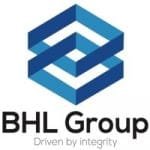 We went to Portech with bespoke requirements for an access control system suited to a specific event. They have delivered

exactly

 to requirement and 

on time

 which was 

impressive

 given the short turnaround time.
Noel Edwards - General Manager
Portech are absolutely brilliant! They understand what needs doing and their programs work for us first time.
Pauline Dyer - Financial Director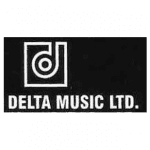 Portech have worked closely with us to understand our needs in order to improve our stock take procedure. A new computerised bar-coding system has replaced a paper based system saving us approximately 2 man days per stock take and resulting in a more accurate end result. We look forward to working with Portech in the future on further projects to improve our overall stock traceability. They are always a pleasure to work with and are very responsive.
Mike Liddington - Technical Manager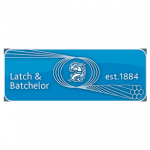 The work that Portech have carried out for us, implementing their system to automate the previous manual processes carried out by our Merchandiser Team, and then integrating their system to our existing back office system, has been revolutionary for our business planning, business performance monitoring and purchasing.
Danny Dowling - Commercial Director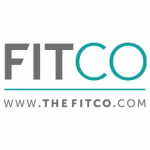 During the time that we have worked with Portech, they have been very helpful and efficient. Their ordering system has increased information flow and therefore increased the work rate they have given us a lot of support and backup, very easily contactable and VERY reliable, which is important to any business.
Chris Maskery - Commercial Director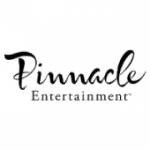 Being a small company we knew about the benefits of mobile technology but had not found a provider to make all systems integrate to work together. However, Portech gave us a system which removed our doubts. Their mobile technology enhanced our business by enabling us to streamline processes and reduce costs.
Portech have been a key supply partner to Slush Puppie for over 10 years. There adaptive approach to the challenges that today's fast changing IT environment continue to deliver a distinct competitive advantage to our business.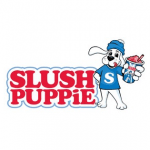 The software that they designed made a massive difference to the business. Jobs that were taking 2 days now take 15 minutes! Hooray!
Nicola Searle - Assistant FD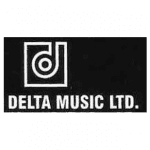 Portech have done a great job of taking us from a very old antiquated system to the latest technology. Its allowed for far more efficiency in our warehouse and for our sales reps out on the road. They were able to adapt and change to ensure the software does exactly what we need it to. The continual support throughout the changeover process and the after sales support has been fantastic.
Letitia McBride – Managing Director.
Kids Kandy Ltd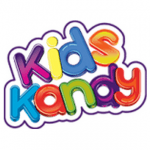 Portech continue to do a fantastic job for us. They are incredibly responsive to our needs and are a real pleasure to deal with. They are experts in bar-coding and stock management which has helped us enormously in terms of stock take efficiency and product tracking on our shop floor. Not only are they extremely reliable they are also really nice people to deal with which makes all the difference.
Rob Horsfall - Finance Director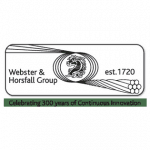 "Contacted Shaz Neem at Portech to implement a new Barcode system for our warehouse. Quick and friendly service. Stock taking has never been so easy as the system is tailor made for our needs. Will definitely use Portech for future projects." 
Paks Patel – Production Manager
Wiper Supply Services Limited
Portech has been essential to the success of our business. The PortechFMS ensures the delivery of business critical information to our customers and automates this process through its simple to use mobile workforce technology. The system is constantly improving and the service is incomparable – the Portech team are friendly and approachable and work with us on a true partnership basis. The PortechFMS has improved our competitiveness: we find that our field staff can attend more calls, even adhoc calls, we can update the mobile software remotely, we have access to full communications while our staff are in the field, and our operatives are equipped with an easy to manage console which speeds up data input and reduces cost per call.
Tracy Sanderson - Business Analyst
Lowri Beck commented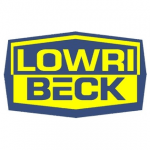 Portech is a great team. The support is perfect for our needs, very flexible and responsive. With remote access to servers and data, the Portech team can dial in very quickly and securely to help us service our customers. They really understand our business model and requirements. This knowledge has been built up over several years, and we trust them to deliver new features and functionality to improve our business processes with the bespoke system they have developed for us.
Graeme Hodges - Internal Operations Manager
COMPANIES WHO HAVE UTILISED OUR SERVICES