Description

XSLATE L10 Rugged Tablet 
LIGHTWEIGHT FOR EASY TRANSPORT
Whether you opt for Windows or Android, your XSlate L10 will deliver more than enough computing power. It is the smallest and lightest of the L10 family for workers who need the ultimate rugged traditional tablet. Roam far and wide connected to the information and people you need with advanced wireless connectivity. A hot swappable battery is standard, but this tablet will stay powered for over 24 hours with the extended-life, accessory battery.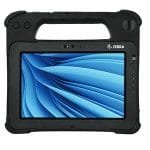 XPAD L10 Rugged Tablet 
RIGID HANDLE WITH BARCODE READER
Experience all the same great features of the XSlate with an integrated rigid handle on top, ideal for workers who spend all day on their feet carrying their tablet from task to task. The XPad also includes a built-in barcode reader for fast and accurate data capture of virtually any barcode in any condition.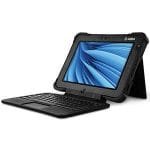 XBOOK L10 Rugged 2-in-1 Tablet 
2-IN-1 LAPTOP ALTERNATIVE
The XBook L10 is a highly versatile rugged tablet designed to be the perfect laptop alternative. Just combine the XSlate L10 with a fully-functional removable keyboard and KickStrap accessories, it can easily be used on the back of a truck bed or at your office desk for long-form data entry. The KickStrap has an integrated Kickstand that closes tightly when workers are on the move, enabling access to the Rotating Hand Strap, which can be adjusted for hand size as well as unique rotation angle.